Li Family Taijiquan
$24.95
Taijiquan (T'ai Chi Chuan) is a health nourishing and soft style exercise system that appeared around the early 16th century in China. The art is a way to understand natural energy and power in the mind and body through stillness and movement.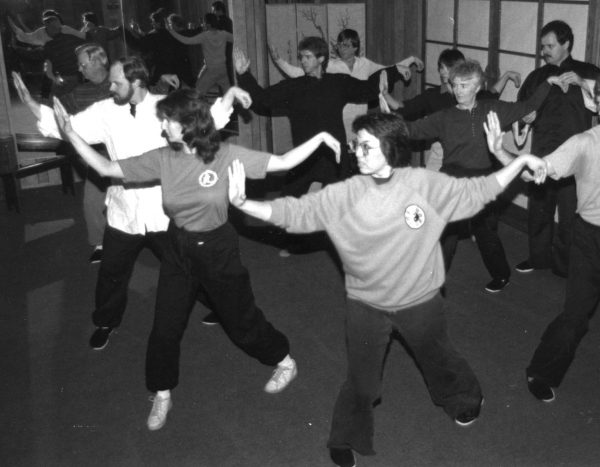 Medicinal Benefits
Daily practice of Taijiquan forms will give you a profound sense of peace and well being. Medical research shows Taijiquan to be capable of stimulating both the immune and central nervous system, lowering blood pressure, relieving stress, improving oxygen transport, increasing blood flow and gently toning muscles without strain. Taijiquan is an ideal exercise for men and women of any age or condition.
What is on the Video
This DVD contains archival video footage of Dr. John Painter teaching Li family Five Treasures Wu-bao Taijiquan short form known as the willow method, Liushu Taijiquan. The beginning features a short history of Taijiquan followed by warm-up exercises Daoyin a gentle form of Daoist yoga. Next is an explanation of how to find and develop the center point or Zhongdian. The following section describes correct breathing for health development through Taijiquan breathing. Dr. Painter continues in the second section with a lesson on standing meditation forms Zhan Zhuang for developing Qi life force energy before moving into the Taijiquan form. Next is a lesson on the five postures Ward off Peng, Roll Back Lu, Press Ji, and Push An. Each is clearly described and shown from several angles for ease of learning. The final section contains the complete linked postures to create the five treasures form and in conclusion, there is a review of the entire routine performed in a sylvan setting with closing remarks from Dr. Painter.
Ideal for Beginners or Instructors
For beginners, this is an ideal beginning method, easy to learn and train while for teachers this short form is ideal for health clubs and spas where people do not wish to learn long complicated routines. The Five Treasures Willow Taijiquan form can provide all of the same health benefits of the much longer and more complex styles. Sound, reality-based proven research, not "new age junk science" is the focus of this program.
We endeavour to make all of our video products of the highest quality containing the most complete instructional material available. While the majority of our DVD programs are professionally produced in a studio with excellent sound and lighting you will see that some of our videos are labeled "Gompa Home Movies" this indicates a program assembled and edited into an instructional film taken from live classes, workshops or archival footage from our many years of teaching. Be assured that while these programs may not have the best lighting or be HD quality footage we guarantee they contain the highest value instructional information we can offer.